Basel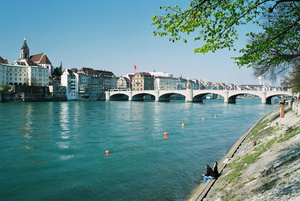 The Rhine - the great European stream - makes its course through Bâle, which is a beautiful and historical city.
The cathedral of Bâle has red sandstone walls.
The best way to explore Bâle is by foot: the historic old town, the market square, the dignified red town hall, alleys - just relax in one of the cafes or bars.
A visit to the famous Basler Zoo or to the Botanical Garden ist a great idea for friends of nature and fauna.
More information on the internet